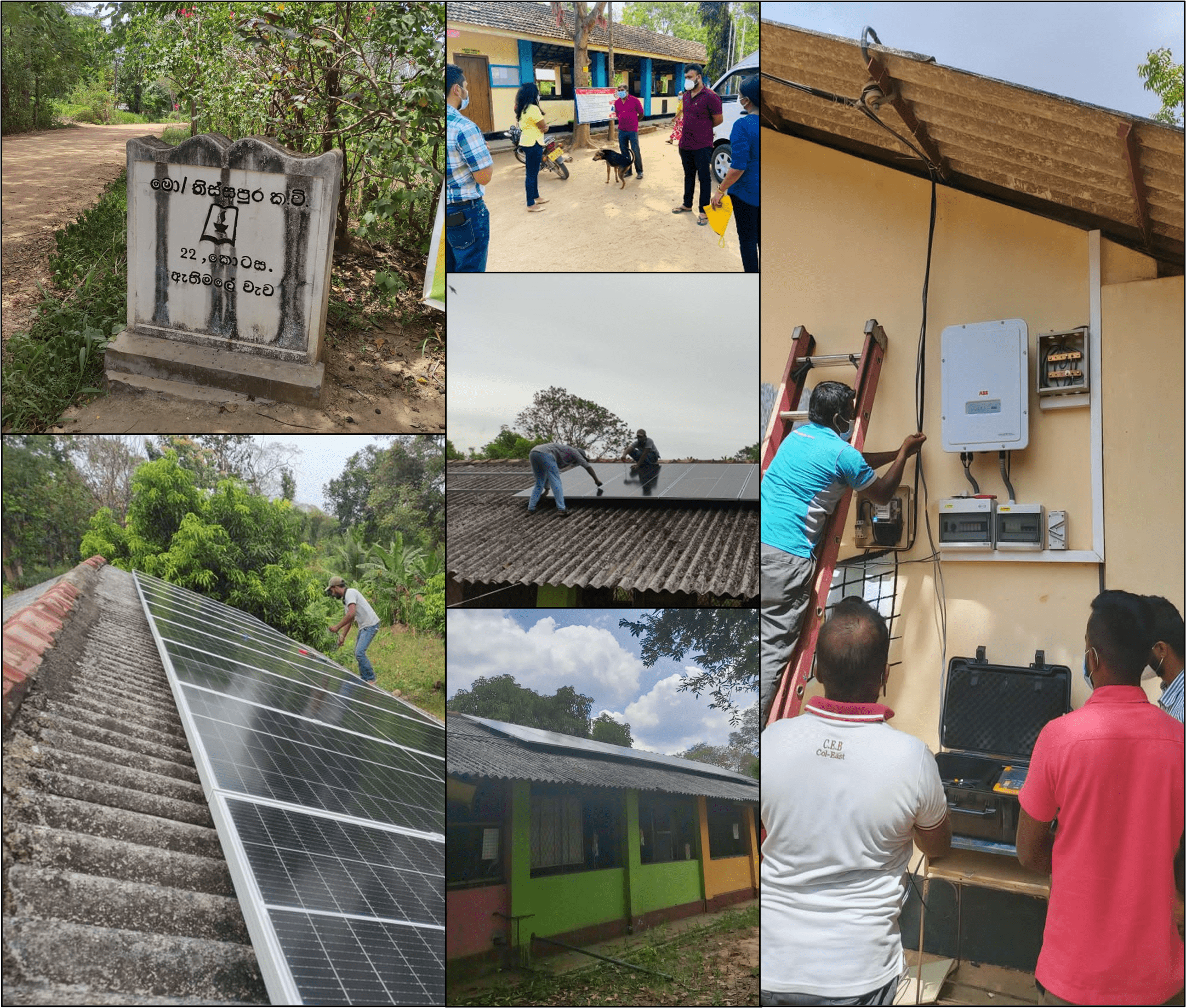 Solar Village Project
The Department of Instrumentation and Automation Technology (IAT) of the Faculty of Technology, together with a UK-based charity organization, Hela Sarana, and Sri Lanka Association for the Advancement of Science (SLAAS)/ Section E1, successfully completed a Solar Village project at Tissapura Kanishta Vidyalaya, Moneragala to empower a rural community in the Monaragala district of Sri Lanka in 2021. Hela Sarana provided the financial assistance of ~LKR 1,000,000.00 for this project and the Department of IAT coordinated the project while providing technical expertise.
Thissapura Kanishta Vidayalaya; a secondary school in Ethimalwewa, Monaragala was chosen for this project. The school where more than 225 students are studying neither has a well within the premises nor a public water-line.  Hence water had to be supplied to the school from a tube well located nearly 1 km away from the school. The electricity for the pumps that were used to pump water from the tube well came from the close-by house of a villager who is also a part of the rural community. This was not a sustainable solution and hence the students and the staff of the school were suffering from serious water shortages.
Through the joint-project of the Department of IAT, Hela Sarana and SLAAS, a 5-kW solar roof was installed on the school building to generate electricity to run the water pumps. Furthermore, the solar roof was connected to the national grid using the "Net Plus" scheme which gives an additional income from the surplus power generated. A village development committee (VDC) was appointed from the community to manage and utilize the generated revenue for the development of the school and the community.
This project empowered a rural community and encouraged the community to work together towards sustainable development.