The Department of Agricultural Technology conducts the academic program leading to the Bachelor of Biosystems Technology Honours in Agriculture. The aim of this degree program is to educate students in the fundamentals of biological sciences, mathematics, physical sciences, and technology, balanced with the application of knowledge in Biosystems Technology to Agriculture. In this degree program, we explore and investigate interactions among soil, plants, animals, environment, climate and humans in order to achieve sustainable agriculture. The curriculum is developed with the objective of imparting knowledge which will enable students to develop skills and competencies for achieving goals of sustainable agriculture. Students graduating with a Bachelor of Biosystems Technology Honours in Agriculture (BBST) from the University of Colombo, will be equipped with skills and competencies for solving problems; Related to food security in Sri Lanka especially, to produce safe, high-quality food, meeting demands and needs of a growing population in an atmosphere when agriculture is challenged by climate change; Associated with protecting natural resources, the efficient use of nonrenewable resources, converting waste materials into valuable resources and minimizing the degradation of air, soil and water quality during agricultural practices. In addition, students graduating with a Bachelor of Biosystems Technology Honours in Agriculture will be educated and trained on awareness, and the importance of economics and safe agricultural practices with lower environmental impact when engaging in agriculture.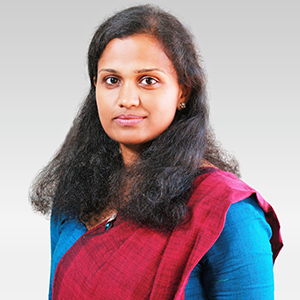 The advancing field of farm technology carries a greater responsibility for educators in the current scenario, requiring them to continually update both students and society. As the Head of the Department of Agricultural Technology, I extend a warm welcome to all Industries who are interested in sustainable agricultural development to collaborate with us.
Presently, we are offering a Bachelor of Biosystems Technology Honors in Agriculture degree for students. Within the Department, we firmly believe that the demand for graduates with a BBST in agriculture degree is steadily rising Locally and Internationally. Therefore, our department is dedicated to consistently enhancing our curriculum to equip students with modern skills and expertise. This ensures they remain abreast of the latest industry trends while fostering a sustainable and ethical model for global agricultural development. The Bachelor of Biosystems Technology in Agriculture is a comprehensive program with immense potential. The degree's curriculum covers a wide array of topics, including crop technology, food technology, agricultural engineering, biotechnology, microbial technology, animal farming, and environmental aspects of agriculture etc. Given that food is a fundamental necessity worldwide, the field of agriculture is immune to downsizing. I extend an invitation to all individuals with an interest in agricultural technology to join our department and embark on the journey of pursuing a Bachelor of Biosystems Technology Honors in Agriculture degree.
Jayani J. Wewalwela
Head /Department of Agricultural Technology